Driving a taxi in Victoria is a fun and rewarding experience.  Our customers are loyal, and drivers can earn  good pay for helping  friends, neighbors, and visitors to our community. 

Taxi drivers are paid commission on each fare.   

Drivers pay gas,  but tips will offset that.

Benefits

Drivers are paid cash daily

Great job for self motivators who work well on their own

Requirements

This is a people business, you must enjoy helping people

25 years of age or older (for insurance reasons)

Attend a DRIVERITE driver safety course  

A taxi permit  from the city of Victoria

Victoria address on your drivers license 

Available for up to 12 hour shifts

You must have a general  knowledge of Victoria streets   

Drivers are contract labor hired to be on call for specific time blocks.  There are no deductions from your daily pay 

If you are interested in learning more, please..........

An Equal Opportunity Employer!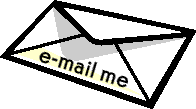 If you are ready to get started, please fill out the application on the next page.